FREE SHIPPING ON ALL ORDERS WITHIN FL
Our school not only loved the wooden roses we loved Fun Services and the amazing service they provided when we sold out of roses!!! They went above and beyond for us and the children and were a dream to work with! They have gained a huge fan!
We absolutely loved them. It was a hit with all the children and we made a nice profit as well. We did so well that we gifted the entire staff a rose with love from the PTA. We thank you Fun Services for the amazing idea and the product.
This was a fabulous fundraiser for us! We ran out of most colors towards the end because students just kept buying. We sold them in the morning during arrival and it seemed that every other car was stopping to buy them! We WILL be doing this fundraiser again!
Our Wooden Rose fundraiser went extremely well. The students enjoyed purchasing the array of beautifully colored roses. It was a hit! We are looking forward to doing this fundraiser again for Mother's Day. Thank you.
Our roses are doing very well. I am very happy that we decided to sell them. They are beautiful and we love that there are so many colors to choose from.
I was the teacher in charge of selling the Wooden Roses at our school. The fundraiser went GREAT! It was to raise money for our Spanish 2 students that are going on a field trip. They all had a decision on what kind of fundraiser to do and we went with this one. They were all so involved in the process....from advertising, to doing a school commercial, putting posters up, and working before school, after school, and even during lunch. It was done for Valentine's Day. It was a hit! Thank you so much!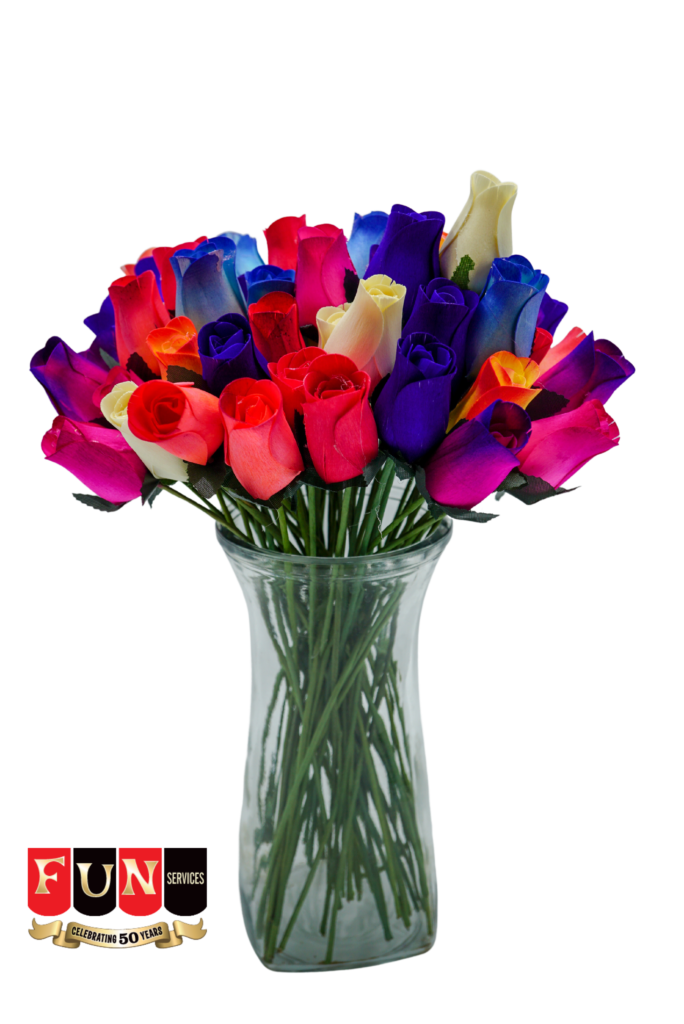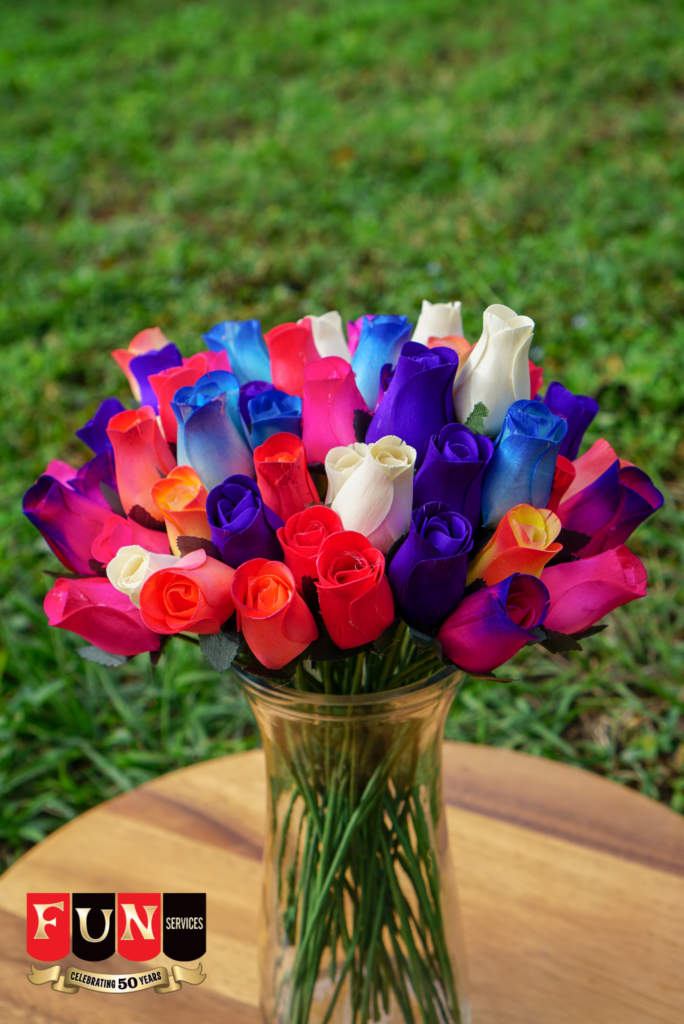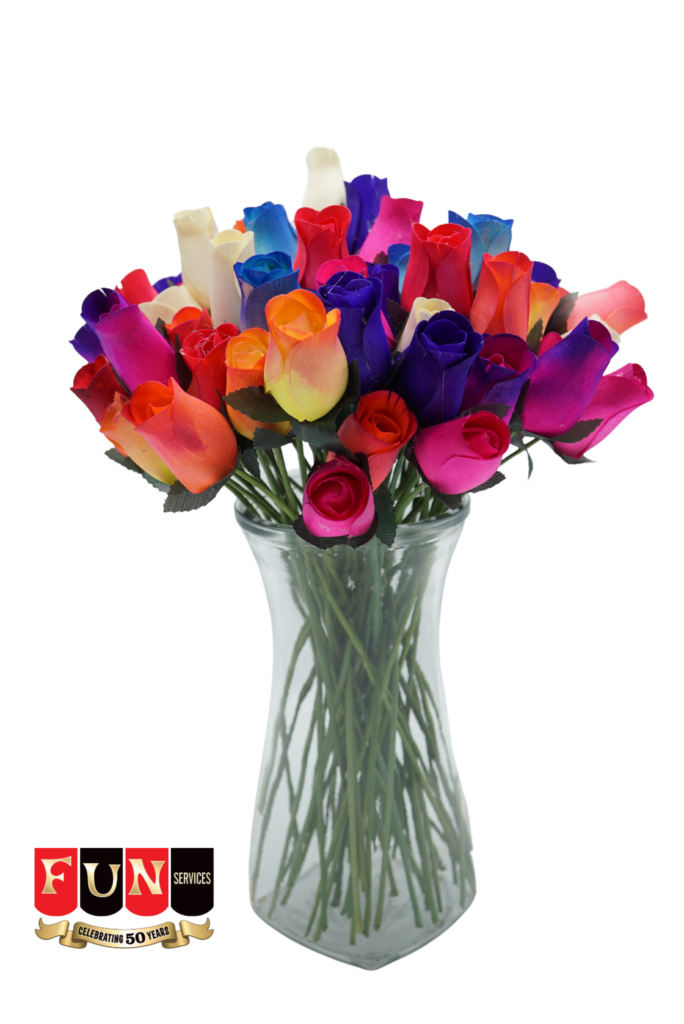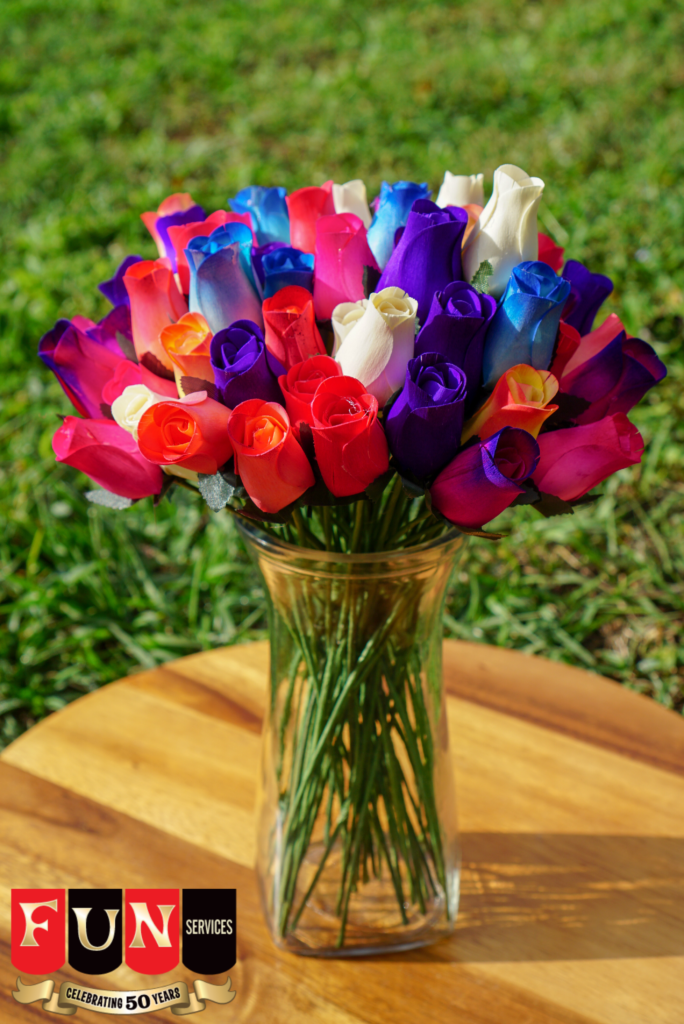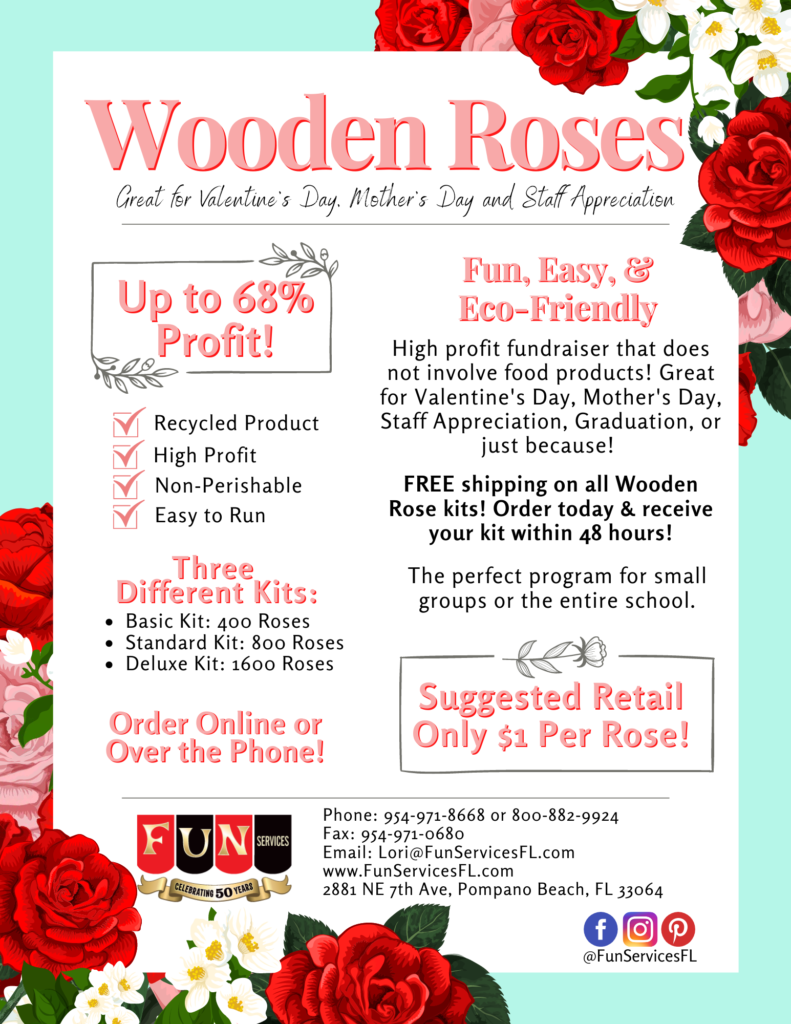 CREDIT CARD PAYMENTS – Orders are processed within 1 business day.
CHECK PAYMENTS – Orders are processed within 1 business day of your check being received.

Make check payable to Fun Services.
Mailing Address: 2881, NE 7th Ave, Pompano Beach, FL, 33064